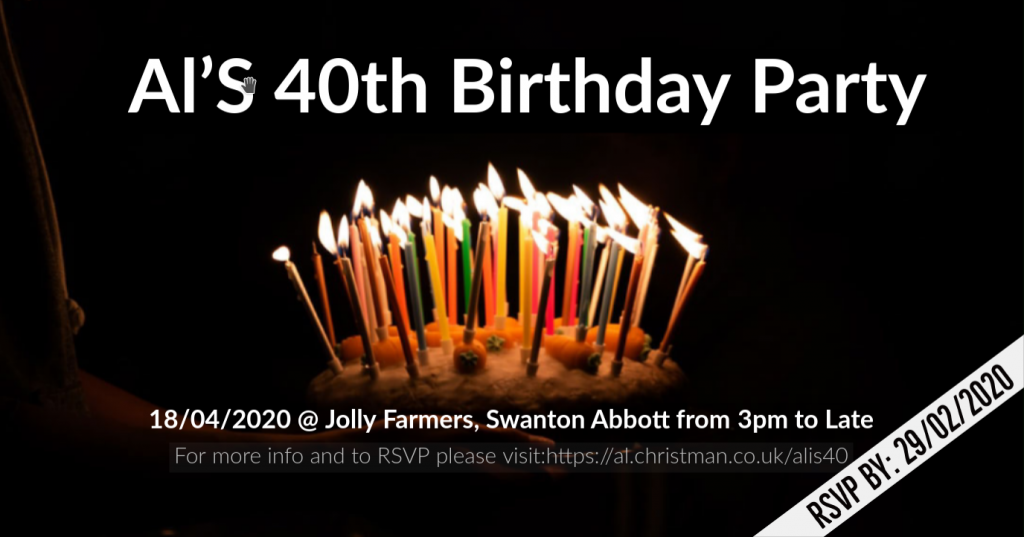 Al is 40 this year. Al would like you to come and celebrate in style with me on the Saturday 18th April at Jolly Farmers,Swanton Abbott, Norfolk. Both Partners and children are welcome.
The party is starting at 3pm. So if you have little ones who would like to come and play with Oscar and Josie they will be about until 6pm. A BBQ will be provided from 5pm-6pm. After this children are welcome to stay. We will then be dancing the night away until late to celebrate Al being 40.
Drink will be able should be Drink will be available.
If you would like to stay over there will be floor space or spaces for tents and i am sure there will be the famous Al fry up on the Sunday Morning.
Please you use the following link to RSVP by the 29/02/2020.